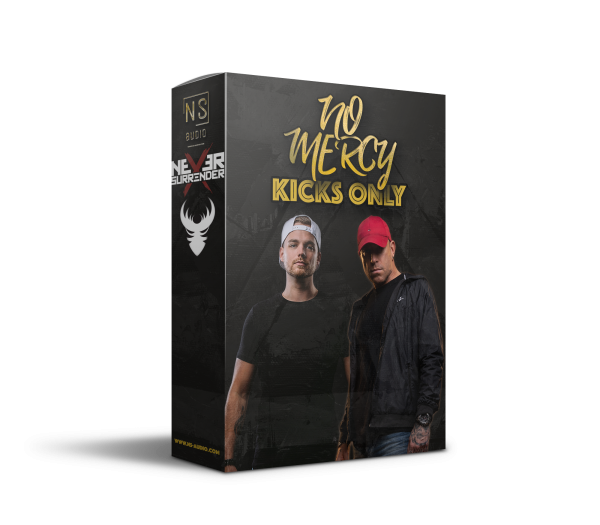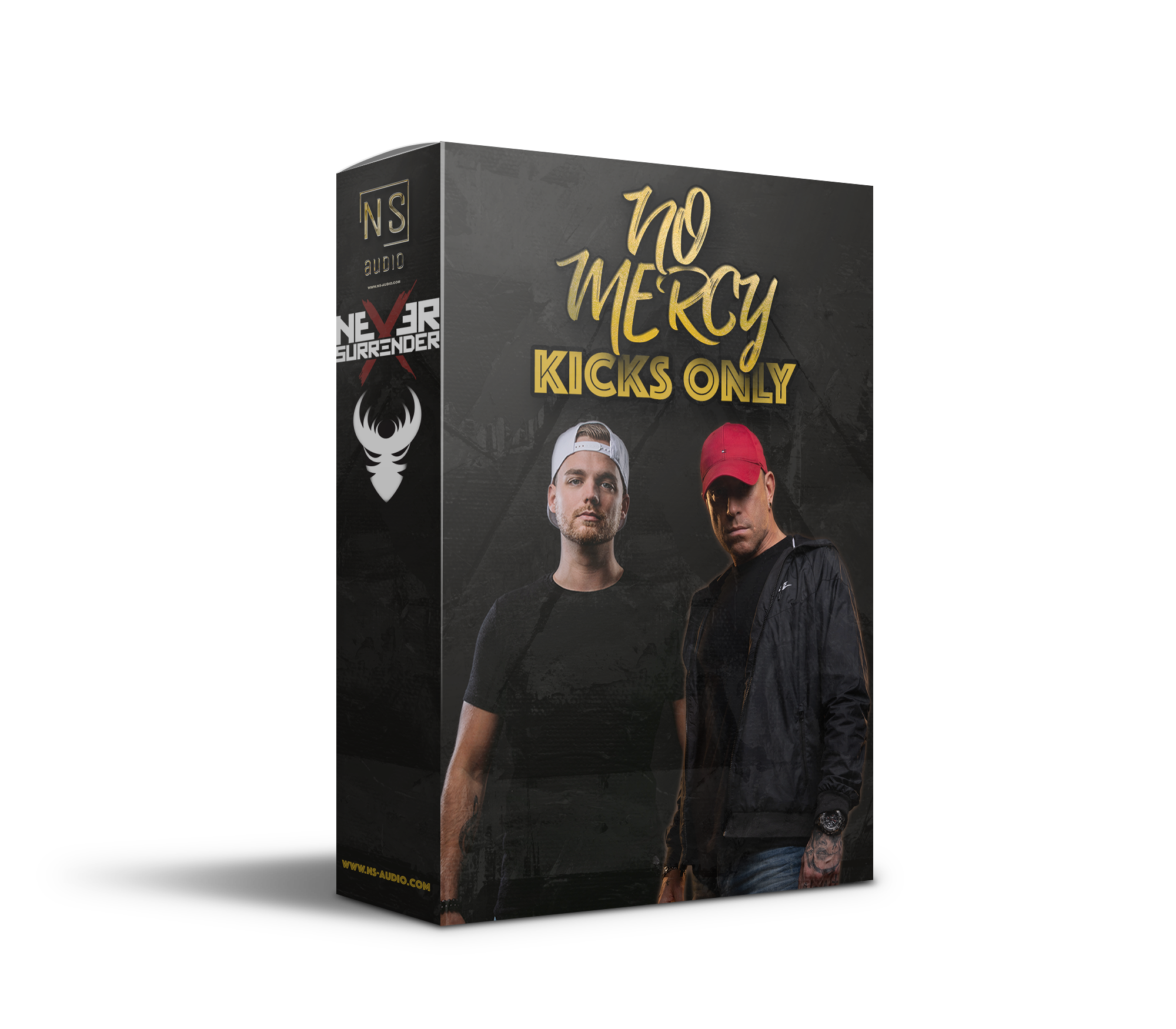 the contents of this pack are digital files and
therefore it cannot be refunded!
€55,00
NO MERCY NEVER SURRENDER & NOSFERATU (100 HARDCORE KICK PRESETS FOR SERUM)
NO MERCY BY NEVER SURRENDER & NOSFERATU!
The no mercy line is focussed on kicks only. This time you can play around with the kicks from Never Surrender & Nosferatu.
After 2 collaborations, several performances on big stages (thunderdome & many more) these 2 producers decided to combine their forces and hit the studio for YOU!
In this pack you will find 100 Serum presets. Expect 2021 style hardcore kicks, millennium kicks & tech kicks. All kicks are labeled on a key and made on 185 BPM. Please play the kicks on the right key and on 185 bpm. Of course you can switch the keys and bpm but keep in mind that a small tweak is necessary!  The goal of our pack is to push your music to the next level and boost your workflow. Be creative and try to layer and combine these kicks with your own kicks!
Have lots of fun!
NS AUDIO,
Never Surrender & Nosferatu