Description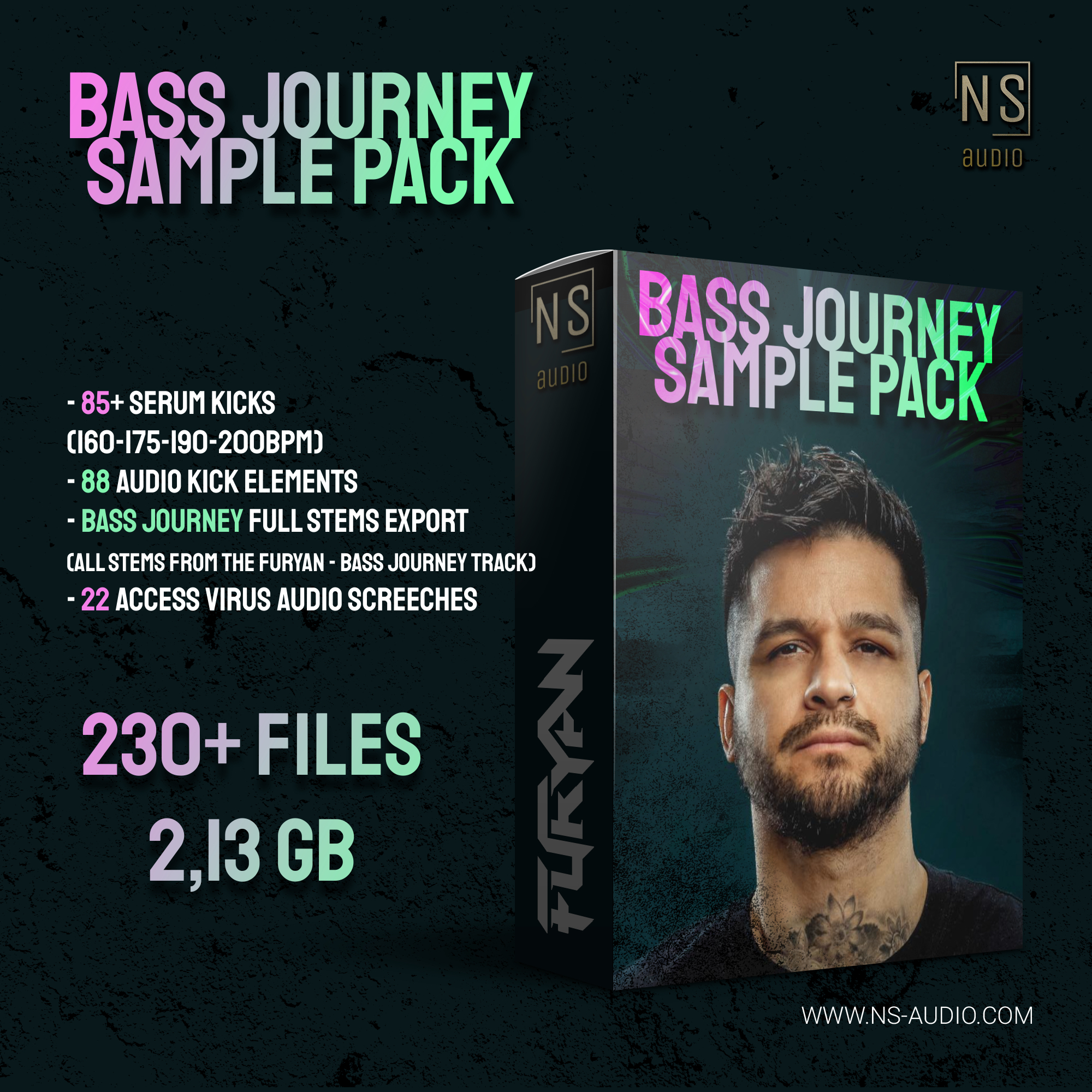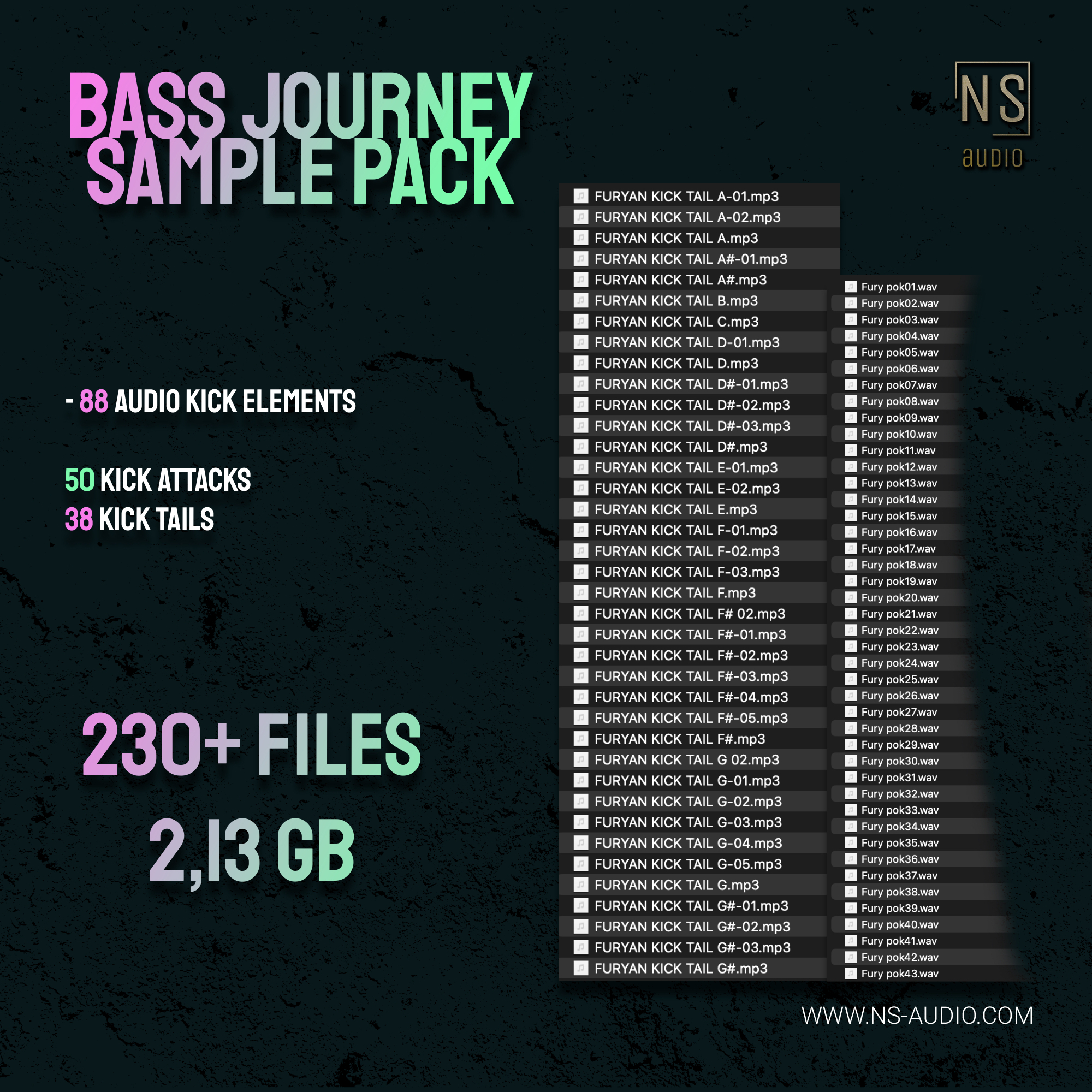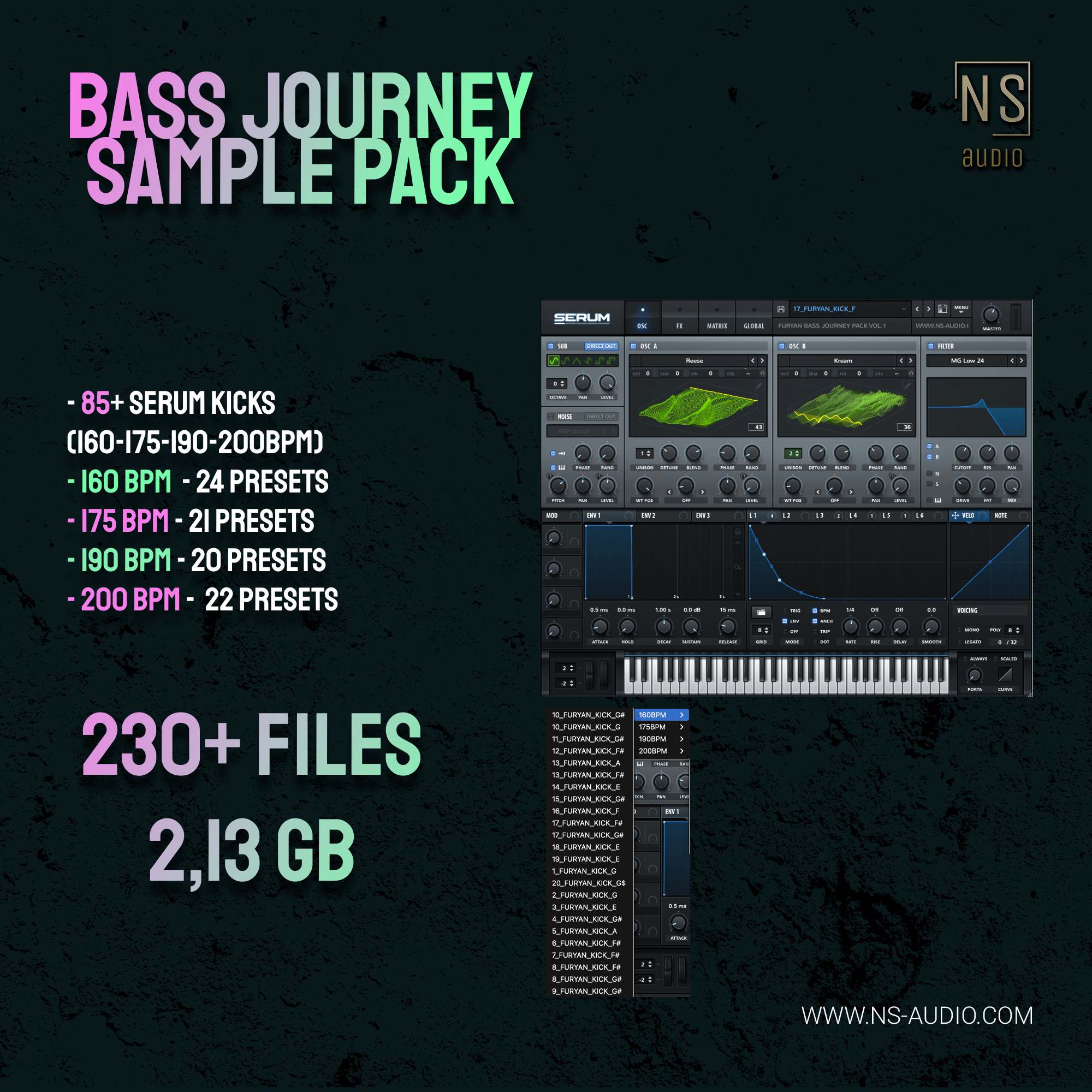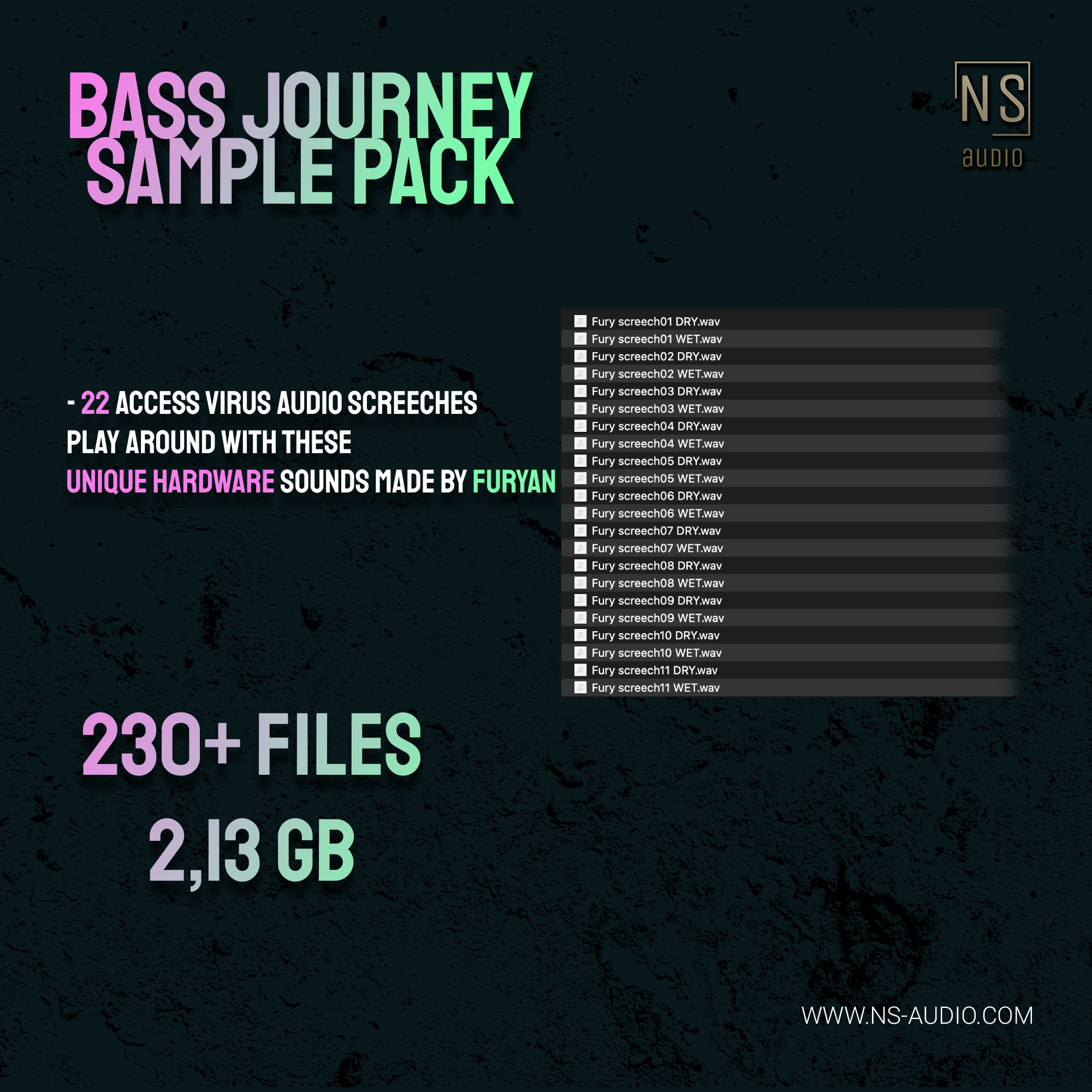 NS Audio
Average rating:
5 reviews
Jul 18, 2023
Easily one of my favourites out of the NS audio packs! The kick presets really are on another level and ready to be tweaked to your own sound. On top of that the insight into the bass journey track is a super nice bonus!
Ricardo (Double Distortion)
Jul 4, 2023
Its a Great pack! One of the First to make a pack of a great track that we all know and maybe played in our Sets! Because I have :-)
Jul 2, 2023
Playing with sounds from such a great artist is unreal. Thanks NS audio & Furyan. The scene really needs this!
Jul 2, 2023
Super vett! Groot fan van Furyan zijn sound. Tof om van hem te leren. Meer dan andere packs online.. dit is echtt kwaliteit!