Sale!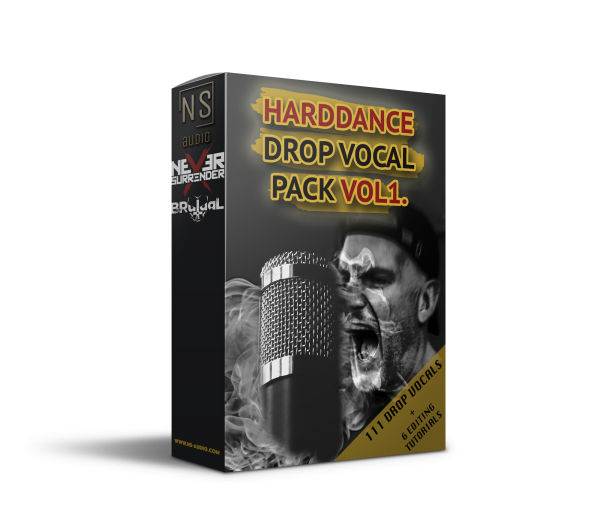 the contents of this pack are digital files and
therefore it cannot be refunded!
HARDDANCE DROP VOCAL PACK VOL.1
The Harddance drop vocal pack vol. 1 is the ultimate pack for all producers searching for vocal tutorials and short drop vocals!
In this pack you can find 111 drop lines. Short lines you can cut, edit and use for your productions. Besides all the vocals you can also find 6 tutorials videos! One of the tutorials is a view inside the vocal part of the track: Never Surrender & Brutaal – Ready To Rage (Released on the exclusive Masters Of Hardcore CD).
All vocals are royalty free!
Requirements
Download contains
92 ENGLISH LINES
20 DUTCH LINES
6 TUTORIALS
EDUCATION:
1. INTRODUCTION VIDEO
2. FIRST PROCESS (EQ, DYNAMIC EQ, COMPRESSION, PARALLEL COMPRESSION, PARALLEL DISTORTION, VOCAL LAYERING, REVERB & DELAY, SECRET TIPS/PLUG-INS)
3. CHOP VOCALS (SIDE CHAIN COMPRESSION, FILTER DISTORTION, VOCALS ON KICK)
4. EXTRA PROCESS (VOCODER, SHAPING THE DROP VOCAL + NEVER SURRENDER SECRET TRICKS)
5 VIEW INSIDE PROJECT FILE (VOCAL PART): NEVER SURRENDER & BRUTAAL – READY TO RAGE
6. FINE TUNE THE BUILD-UP